Performance Highlights and In The Studio
June 29, 20137:30 pm – Bernadette Peters with the Pasadena Pops Orchestra
John Sawoski plays piano and electronic keyboards along with the great Los Angeles musicians of the Pasadena Pops, conducted by Larry Blank and Marvin Laird. Gates open @ 5:30pm | Concert @ 7:30pm at the LA County Arboretum, 301 N Baldwin Ave, Arcadia, CA 91007. Join us for one of the most hotly anticipated POPS concerts of the season with the Pasadena POPS symphony orchestra and Broadway icon Bernadette Peters. Her radiant voice defined the sound for countless legendary shows, including Sunday in the Park with George, Into the Woods, and The Goodbye Girl. She received rave reviews for recent appearances on the hit television series Smash and her starring role in Broadway's Follies; now hear her in person with the Pasadena POPS orchestra. This three-time Tony-award-winning star of stage, film and television will sing from her extensive songbook, including her beloved Sondheim. Don't miss it! Lawn seating is available starting at $20.00
July 3, 2013 7:30 pm – Riverside County Philharmonic Orchestra's annual Concert for Heroes
John Sawoski will play keyboards with the Riverside County Philharmonic Orchestra in their annual Concert for Heroes at Riverside National Cemetery, 22495 Van Buren Blvd., Riverside, CA 92518. Free Admission. This popular summer event honors those who serve and who have served their country in times of war. The Riverside National Cemetery is now the standard for all national cemeteries. It is the only national cemetery (out of more than 120) to have ever hosted a symphonic concert. Because of the location of the concert, there is no charge. Dress comfortably for an evening of great music in an extraordinary setting. For more information, see http://www.pe.com/iguide/theater-and-classical-music-headlines/20130626-independence-day-concert-for-heroes-takes-place-july-3.ece
July-August 2013 – Pageant of the Masters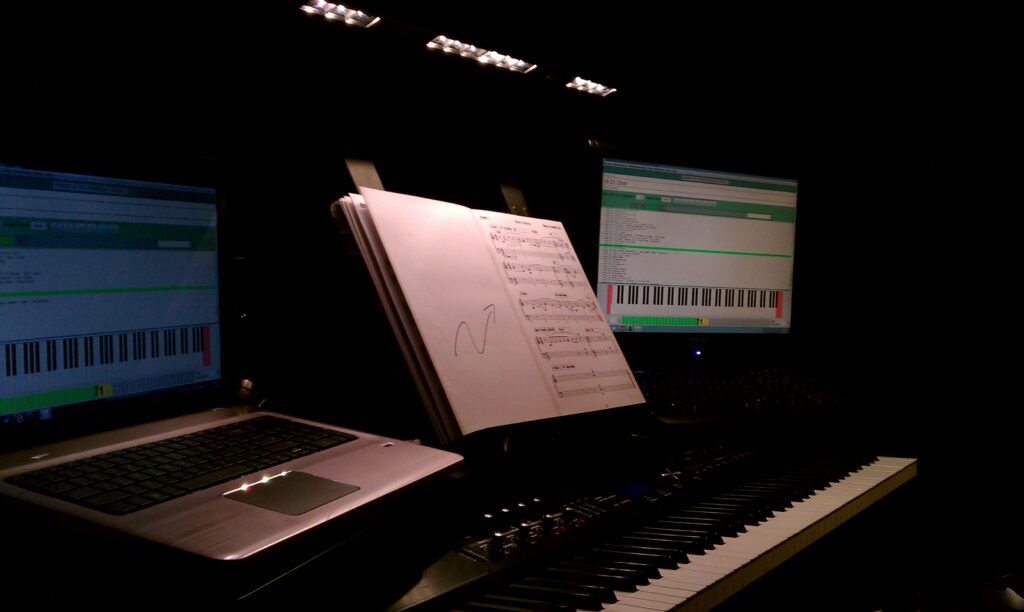 John Sawoski plays keyboards with the orchestra for his sixth consecutive summer in all performances of the Pageant of the Masters in Laguna Beach, CA. For more information about the Pageant of the Masters, please click on http://www.PageantOfTheMasters.com
The photo above shows the Keyboard rig that John Sawoski used on The Pageant of the Masters, with 29 other musicians in the orchestra:
Roland RD-700GX (Stage Piano) with K-RD700GX1 SuperNATURAL® Piano Kit and SRX-06 Complete Orchestra Wave Expansion Board
HP DV7T-SE notebook with Intel(R) Core(TM) i7-820QM Quad Core Processor [(1.73GHz, 8MB L3 Cache) with Turbo Boost up to3.06GHz] and 1TB 7200RPM SATA Dual Hard Drive
Custom-built ACNT Windows 7 desktop computer with Intel(R) Core2 Quad Processor [Q6600 (TM) 2.4 GHz with 1064 MHz FSB] and 4 drive bays including a WD Raptor 150 GB 10k RPM system drive and several 1TB 7200RPM hard drives, in an Antec Sonata III case
The computers are each running:
Kontakt 4, with numerous virtual instrument libraries including LA Scoring Strings, EastWest Colossus, EastWest Ra, EastWest Quantum Leap Symphonic Orchestra, EMU Proteus Pack, ToneHammer Propanium and Circle Bells, MicroHammer Imbibaphone and Music Box, and numerous custom samples
— See also the Quantum Leap Pianos demos at http://www.soundsonline.com/Pianos then click "Audio Demos" (and scroll down to hear Scherzo by Frédéric Chopin, played by John Sawoski
Schoenberg with Riverside Philharmonic – John Sawoski played celeste and piano with the Riverside County Philharmonic orchestra on Schoenberg's Accompaniment to a cinematographic scene and Rachmaninoff Symphony #3 on May 18, 2013.
Santa Barbara Chamber Orchestra – John Sawoski played harpsichord November 3, 2012 with the Santa Barbara Chamber Orchestra in Bach's Double Violin Concerto in D Minor, as well as playing harpsichord and celeste on another concert November 27th featuring Bach's Violin Concerto in E Major and another interesting modern piece by Martynov called "Come In!"
IN THE STUDIO
John Sawoski has completed arranging, orchestrating, and tracking an album of 10 songs using 30 musicians for singer-songwriter Shmueli. The finished album should be released in the third quarter of 2013. Below is a short, behind-the-scenes video clip of one recording session.
Tern TV / BBC Production – John Sawoski recently played piano for a BBC-TV movie, "Donald Campbell: Speed King." Using rare archive and first hand testimony from those who knew him intimately, this film explores the life of Donald Campbell, one of Britain's most compelling but doomed heroes. In this clip, underscored with "Autumn Leaves" played by John Sawoski, Donald Campbell's wife, Tonia Bern-Campbell, is introduced by her step-daughter Gina, then we see Tonia Campbell interviewed in 2012 in Los Angeles, interspersed with Tonia singing in a night club performance.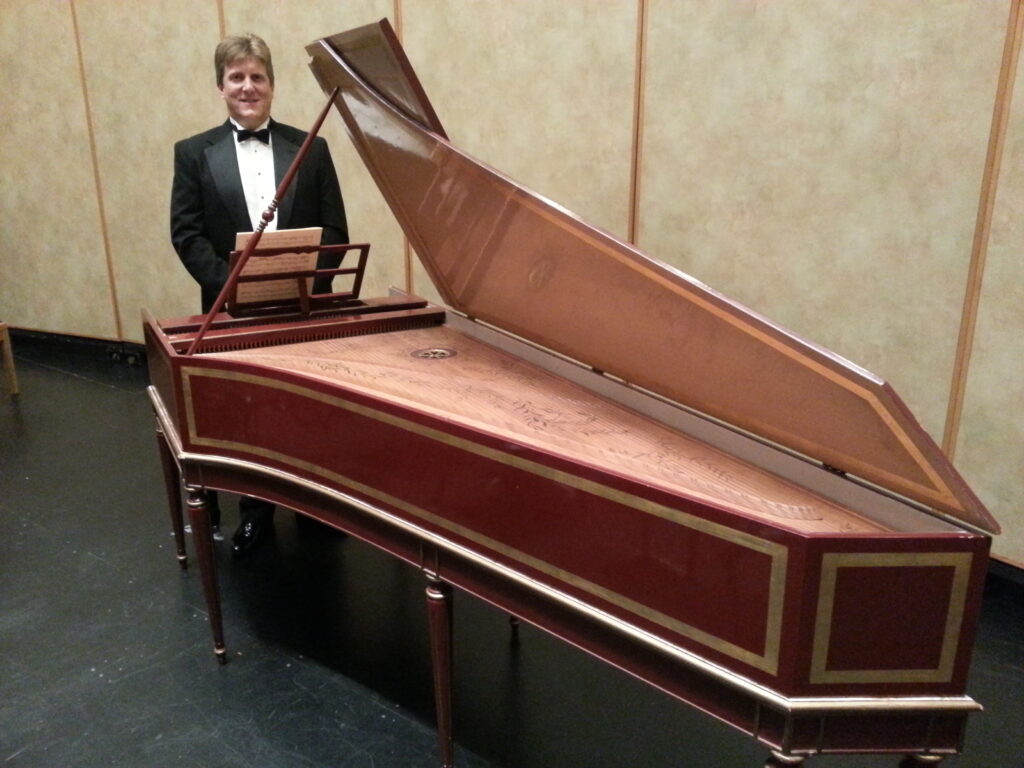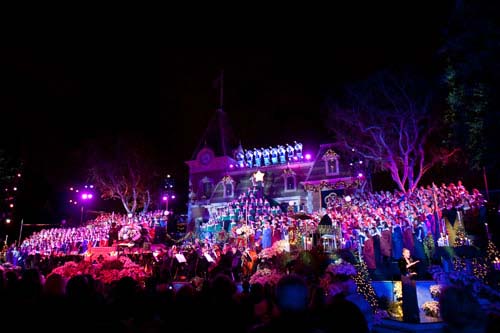 January 19, 2013 – Riverside Philharmonic (John Sawoski, pianist on Corigliano Oboe Concerto)
February 14 & 15, 2013 – Gregg Marx in Chicago – John Sawoski arranged, musical directed, and conducted the band for Gregg Marx in the music of Cole Porter at Davenport's in Chicago, IL.
March 24, 2013 – Santa Barbara Chamber Orchestra – Vivaldi Four Seasons and more (John Sawoski, harpsichord and piano)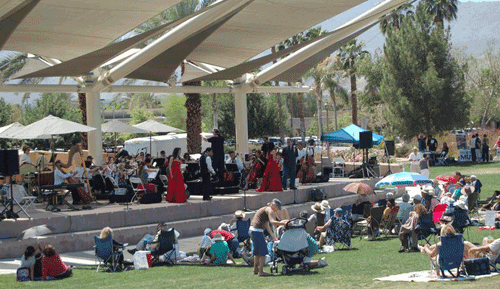 March 24 and 25th, 2012 – John Sawoski played piano and celeste for The Music Man, presented by the Shakespeare Club of Pasadena at San Gabriel Civic Auditorium, with an orchestra of top local musicians contracted by Bob O'Donnell. Musical director, Bob Marino.
Other Continuing Engagements:
Sundays 9:30 am and various other times: John Sawoski accompanies for the Caritas Chorus at St. Paul the Apostle Catholic Parish in Los Angeles under the direction of renowned composer Christopher Walker, on the 2nd and 3rd Sunday of each month. St. Paul's is located at: 10750 Ohio Avenue, Los Angeles, CA 90024.